The San Diego Local Lowdown
We recently shared a blog post that describes the economic conditions, and why home prices are not going down. For more information, click here to read that blog titled "Why Housing Prices Aren't Going Down." This San Diego Local Lowdown blog gives the hard data that supports the Housing Prices information.
Quick Take:
• The San Diego median single-family home price hit an all-time high in June, after rising 16.4% in the first half of the year. Condo prices increased 11.6% year to date, landing only 3.1% below last year's all-time high.
• Active listings in San Diego County, which are only 1% above the record low, fell from May to June along with sales and new listings, highlighting the challenges of buying a home in a desirable market.
• Months of Supply Inventory has declined significantly in 2023, homes are selling more quickly, and sellers are receiving a greater percentage of asking price, all of which highlight an increasingly competitive environment for buyers.
Note: You can find the charts/graphs for the Local Lowdown at the end of this section.
Single-family home prices hit an all-time high
In San Diego County, the housing market is always experiencing high demand. Homes are still in the realm of affordable, at least for California, which leads to more market participants. Housing prices in San Diego County moved higher despite falling inventory, which is unusual for housing, but typical in a classic supply/demand problem: as supply falls and demand remains steady or increases, prices rise, which is essentially what happened in San Diego County this year. However, housing typically works a little differently. In the first half of the year, new listings usually rise rapidly, far outpacing sales and causing inventory to rise from the winter lows. Demand also tends to rise in the first half of the year, and the increasing supply actually benefits the overall market because buyers can more easily find a home that suits their wants and needs. Finding the right home is far more valuable than feeling forced into a home that's not right, so prices tend to rise in the first half of the year.
Single-family home prices hitting a new record high shows just how desirable San Diego County is, and condo prices will likely hit a new peak within the next three months.
Total inventory continued 10-month trend lower
Single-family home and condo inventory have trended lower over the past 10 months, which is far from the seasonal norm. New listings have been fairly stagnant in the first half of the year, which has directly impacted sales. The number of home sales is, in part, a function of the number of active listings and new listings coming to market. Currently, inventory is so low relative to demand that any amount of new listings is good for the market. Potential sellers who have fully paid off their property are in a particularly good position if they don't have to finance their next property after the sale of their home. Since January 2023, sales jumped 38% while new listings rose 11%, whereas last year, for example, sales and new listings increased proportionally in the first half of the year.
As buyer competition has ramped up and sellers are gaining negotiating power, sellers are receiving more of their listed price. In January 2023, the average seller received 94% of list price compared to 100% of list in June. Inventory will almost certainly remain historically low for the year, and the market will remain competitive in the third quarter.
Months of Supply Inventory remained low in June
Months of Supply Inventory (MSI) quantifies the supply/demand relationship by measuring how many months it would take for all current homes listed on the market to sell at the current rate of sales. The long-term average MSI is around three months in California, which indicates a balanced market. An MSI lower than three indicates that there are more buyers than sellers on the market (meaning it's a sellers' market), while a higher MSI indicates there are more sellers than buyers (meaning it's a buyers' market). MSI fell significantly this year, indicating the market moved from a balanced market to a sellers' market in the first quarter. MSI remained low in the second quarter for both single-family homes and condos. The sharp drop in MSI occurred due to the higher proportion of sales relative to active listings and less time on the market.
Local Lowdown Data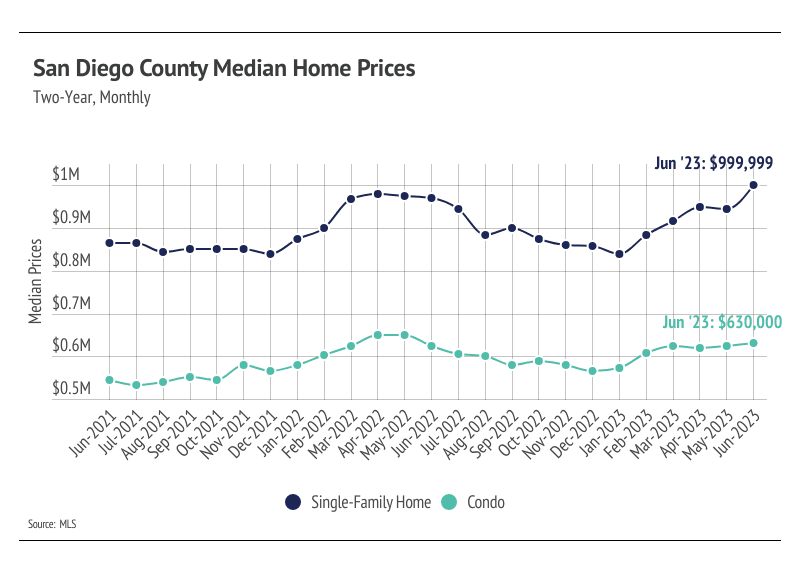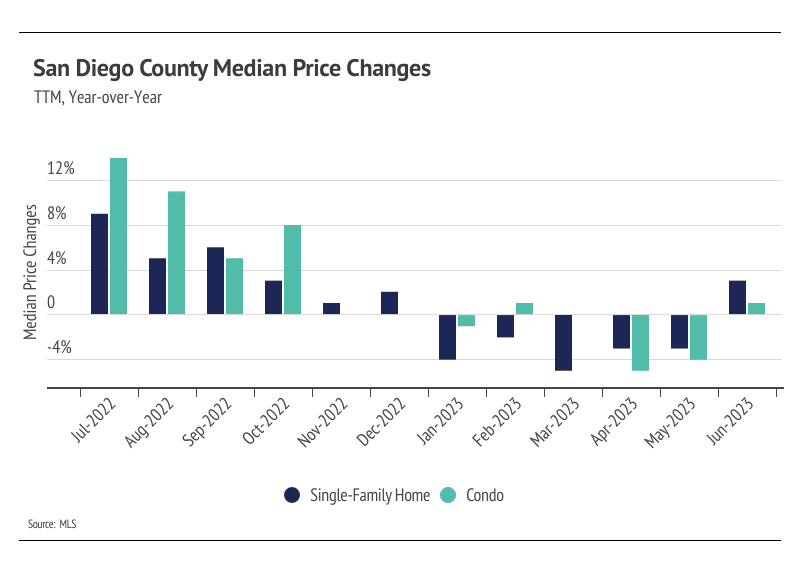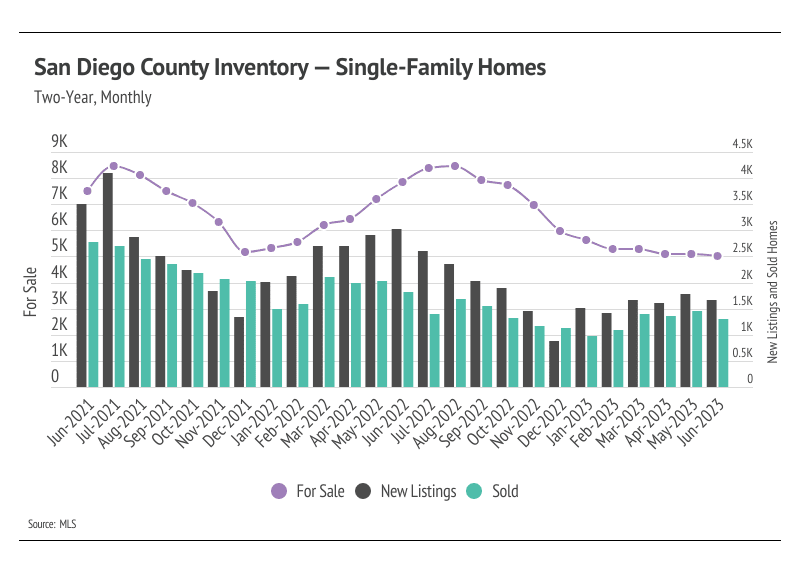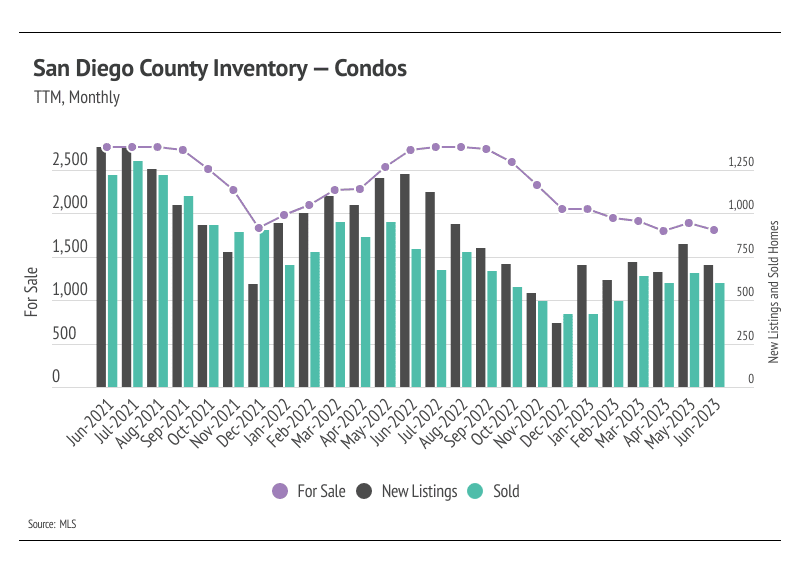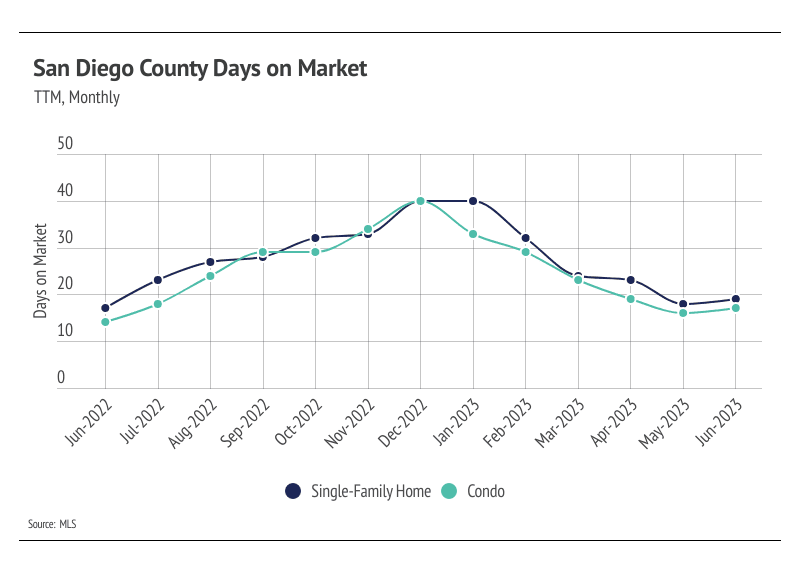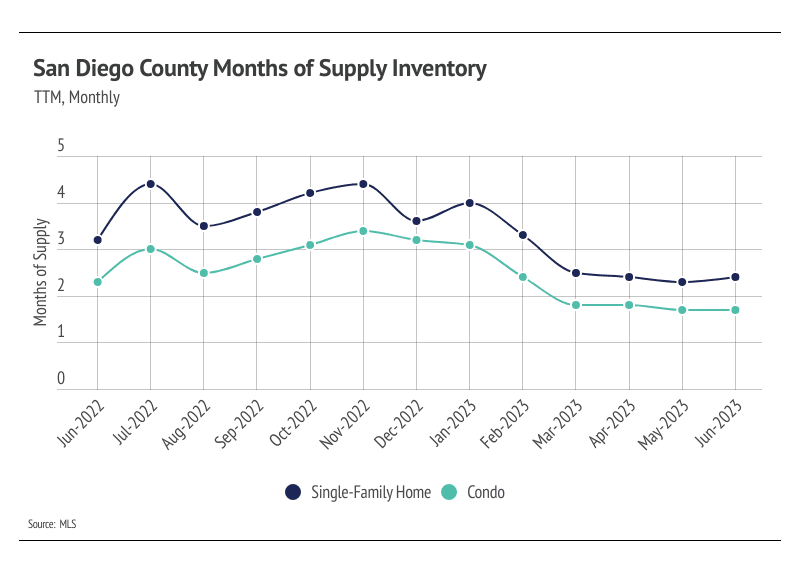 Please Note: The information provided in this blog post is for educational purposes only and should not be considered financial or investment advice. It is essential to consult with a qualified professional before making any investment decisions. All information is deemed reliable but not guaranteed. If your property is listed with a real estate broker, this is not a solicitation of brokerage services.

Keegan McNamara, License 01853692 Folio Real Estate.